Evidence Video has been retained by Chicago-based Clifford Law Offices and Lead Counsel Robert Clifford in the U.S.Federal District Court litigation involving the crash of Ethiopian Airlines Flight 302's Boeing 737 MAX 8 Jet that killed 157 people on March 10, 2019 in Ethiopia.
The consolidated litigation includes 97 individual lawsuits filed in the U.S. District Court in Chicago against Chicago-based Boeing and other defendants, including airline parts manufacturers and aircraft designers.
Clifford Law Offices, an internationally recognized aviation firm, represents 78 people who were tragically killed in that crash that occurred shortly after takeoff from Ethiopia's airport.
Evidence Video is also producing compelling documentaries about crash victims and their families for additional firms.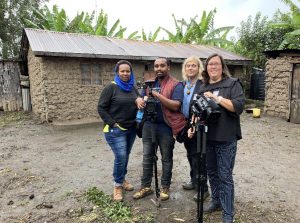 The professionals at Evidence Video have traveled throughout Europe and Africa to interview family members and loved ones to produce ongoing settlement documentaries that capture the stories of victims and help to pursue justice for their families and loved ones.
Since beginning with this project, Evidence Video has been retained by 12 attorneys and produced nearly 40 impactful videos about crash victims. The videos are seen as a significant benefit when explaining the extent of loss to the airline and its insurance carriers. 
---
WORKING INTERNATIONALLY
Evidence Video has grown to an international operation since September 17, 2019 when it was retained by Robert A. Clifford, founder and senior partner at Clifford Law Offices in Chicago, to work on cases related to the Ethiopian Airlines plane crash.   
We have been on-site in Kenya and Ethiopia gathering information from victims' families of the Boeing Max8 Ethiopian Airlines Crash Flight 302 cases. 
In Ethiopia, Evidence Video crews overcame challenges of location by traveling in a single propeller plane into a remote area and then by 4-wheel jeep over roadless terrain to villages without any running water or comforts of home to capture important elements of documentaries.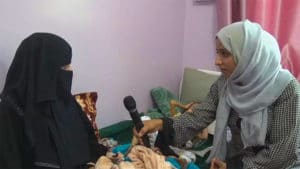 As the Pandemic grew, our company adjusted with live interviews using satellite technology and local crews in Egypt, Italy, Austria, Yemen, Kenya, Hong Kong and Ethiopia to capture information for all our clients.
 Evidence Video always says "seeing is believing" and continues to work on these wrongful death videos with Clifford Law Offices and other attorneys today. 
---
DANGEROUS WORK ENVIRONMENT
The Boeing 737 Max8 jet aircraft disaster in Ethiopia carried people from all over Europe, the Middle East and Africa.
As a result, interviews for a Settlement Documentary were needed from a family living in the war-torn country of Yemen where Americans are not welcome.
Evidence Video was fortunate to hire the experienced freelance producer and award-winning journalist Suaad Al Salahi of Yemen to conduct our interview. Suaad's work in Yemen has been featured on BBC News, CNN, CBS, 60 Minutes, HBO, and Italian TV.
In order for Suaad to work in this dangerous region on the Evidence Video assignment, she was required to wear bulletproof vests and helmets.  Suaad acknowledges that heading out for any interview in Yemen poses dangers for journalists.
"Being a journalist in my country is the most courageous in the world, we work in the most difficult circumstances, facing threats, intimidation and violence just because we have done our work . A journalist's life is endangered at all times, but we continue to speak out on behalf of victims and the human tragedy in Yemen. I was happy to help a fellow countryman grieving the loss of a family member with footage for his life story."
---
NEW PRODUCTION TECHNOLOGY
Undeterred by the pandemic's travel bans and quarantine regulation, Evidence Video was able to continue its international work on Ethiopian Airlines crash documentaries thanks to new technology in our offices.  We are now able to coordinate remotely with film crews all over the world, recording interviews and other footage with a minimal footprint, so we can stay mindful of COVID-19 safety protocols.
We conduct interviews live through Zoom, while a small professional crew films the subject on location.  We are able to see what the camera sees, so our producers can monitor every moment of what's filmed.  "Going live" like this allows us to conduct interviews as if we are sitting directly in front of the victim's family member or friend.  We've used this system with great success in countries across Europe, Asia and Africa.
When the interviewee does not speak English, we employ a simultaneous interpreter on a separate audio feed, so Gera-Lind's questions and the interviewee's responses are translated immediately, allowing for a seamless interview.  
Additionally, because some locations were off limits due to COVID restrictions, our crews used drones to capture needed footage.  As an example, we used a drone to obtain video of an impoverished area where a crash victim's family member lived.
Our work on these Ethiopian Airlines cases has also led our crews to some regions like Yemen, where journalists can face dangers just for doing their jobs.  We are able to guide these remote crews in methods to compress and send high-quality video over the Internet, ensuring we obtain this important content without endangering any of our crews on the ground.