Evidence Video and its CEO Gera-Lind Kolarik firmly believe in giving back. We remain actively engaged in serving the Chicago, Illinois vicinity and community that has supported us over the decades. Our commitment to community engagement takes on many forms.  We are proud to assist community projects with Pro Bono videos and we actively participate on charitable boards and in Continuing Legal Education (CLE) programs. 
Gera-Lind has personally has presented legal educational seminars for many leading legal organizations, including the Chicago Bar Association, Illinois Trial Lawyers Association, Illinois State Bar Continuing Legal Education Series, Milwaukee Bar Association, American Trial Lawyers Association and Lorman Education Services. 
The Evidence Video crew is also actively engaged with Pro Bono projects aimed at supporting those who need their message heard.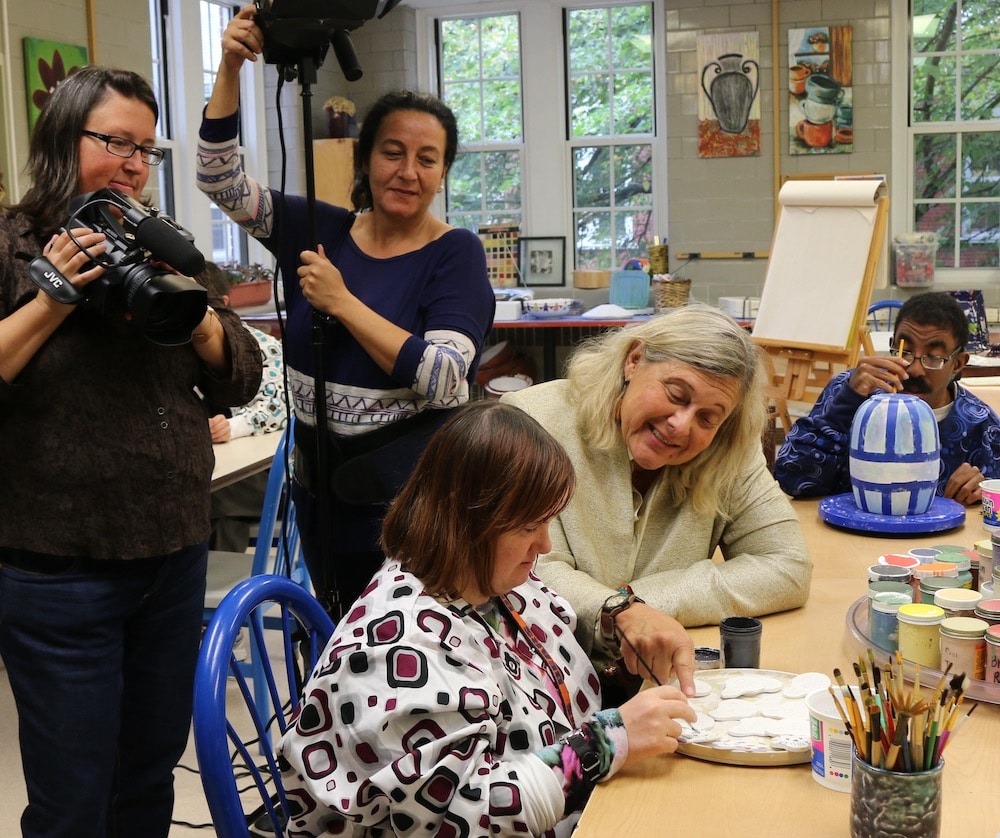 PRO BONO and CLEs
In 2020 Evidence Video shared its expertise in virtual CLEs including the Iowa Association for Justice and the American Association of Nurse Attorneys
Evidence Video produced a call-to-action video for the annual Michael Matters Foundation event set up in honor of Attorney Michael Schostok, who died of brain cancer in 2012. The Foundation has helped over 200 families in dealing with financial incidental costs while they are focused on treatment and care.
Evidence Video's Pro Bono video project with the Lake County Bar Association's Real Life Program assisted a program aimed at youth in the country's criminal justice system
CHARITABLE OUTREACH
Gera-Lind Kolarik was accepted on the Board of Catholic Charities in 2015 and has served on the Latino Advisory Board and Legal Assistance Aid since then.
Gera-Lind Kolarik was a sponsor of the Georgie Anne Geyer Initiative at her alma mater Dominican University. It recognizes the distinguished career of Ms. Geyer which spans over half a century, highlights the importance of foreign correspondents and supports experiential learning opportunities for aspiring foreign correspondents.
Gera-Lind serves on the Board of Directors for Queen of Peace High School where she has helped a west-side student with her higher education goals.
Evidence Video received a call in September, 2017 from the Rehab Institute of Chicago requesting we help the family of 59 year old Pam Knight of Dixon, Illinois. Pam, a DCFS worker was severely beaten and kicked in the head resulting in brain damage while on the...
Evidence Video  was proud to be part of a pro bono project with the Lake County Bar Association, called the Real Life Program. It's a series of vignettes, each hosted by a different Lake County attorney. The Real Life Program is aimed at youth already involved in...