Gera-Lind Kolarik
FOUNDER & CEO
Gera-Lind Kolarik is an award-winning journalist who is founder, CEO and Executive Producer of Evidence Video. In 1988 she founded Evidence Video, a Chicago-based video production company that assists attorneys in personal injury and workers compensation cases — doing over 200 cases a year.
Gera-Lind's career in journalism began as a police reporter with City News in Chicago. While at City News she covered state and federal courts. She went on to work as a Field Producer and Assignment Editor at both the CBS and ABC television stations in Chicago. While at the ABC station, WLS-TV, she received an Emmy award for Spot News coverage, an Emmy nomination for Investigative Reporting and a national Emmy nomination for a network special entitled "Battered Badge" about police burnout nationwide.
Gera-Lind is also a published author — having written three successful True Crime books. All three of her books have been sold for movie options.
Gera-Lind is active in many charities, including programs that help low and middle-income children with opportunities in higher education. Over the years she has served on the board of Queen of Peace High School and did Pro Bono work for The Chidago Big Brother Big Sisters program. She is currently active on the board of Catholic Charities, the Latino Advisor Board and the board of Ignatia House, a sober-living facility for women in Chicago. She is also a major donor and member of the Illinois Trial Lawyers Association.
Gera-Lind is also a member of the Overseas Press Club of America.
Under her leadership at Evidence Video, Gera-Lind and her team have assisted dozens of law firms with thousands of video productions that have led to billions of dollars in verdicts and settlements.
Jason Levine
Lead Production Manager
Jason Levine is Evidence Video's lead production manager and post production supervisor. In short, he makes sure everything looks good, sounds good, and we hit our deadlines. He graduated from New York University with a bachelor's degree in film/TV production in 1998. Jason went on to work in several television stations in Michigan, working in news, sports & commercial production departments as both a videographer and editor. Jason moved back to his hometown of Chicago to work for Evidence Video in February 2003.
Zach Christman
Producer / Editor
Zach produces and edits Settlement Documentaries and Day In The Life Films for Evidence Video. He basically grew up in local TV news — writing, shooting and editing on deadline for 16 years. He's produced for broadcast and digital, always keeping an eye on sharp video editing and smooth motion graphics. He won 10 Emmys along the way, many while working with the top-notch investigative journalists at NBC Chicago.
Zach has spent the pandemic learning new skills on Youtube — like flooring installation, deepfrying a turkey, and cutting his own hair.
Jim Demas
Editor / Videographer
James H. Demas II has been working with Evidence Video for some 20 years as a video editor on Settlement Documentaries.
James has been in the video communications field for over 30 years. He was born and raised in Chicago. He has a BA degree in Broadcast Communications from Columbia College. James is a Director/Producer and Editor amongst many other duties. He started a production company, SPI-TV Media Group in 1994. The work has spanned from local television commercials to industrial and corporate videos, online business to business communications to documentaries.
Traci Ference
Producer / Videographer
Since 1999, Traci has been on the staff of Evidence Video. She does it all — producing as well as shooting video and still images on many of our Settlement Documentaries and Day In The Life films. Traci graduated from the Art Institute of Pittsburgh with a degree in Photography/Multi-Media. She was trained in Medical Photography at Tod Children's Hospital in Youngstown, Ohio.
Mary Laney
Documentary Writer
Mary Laney is a multiple Emmy Award winner for her work as a TV anchor, reporter, commentator and editorial director. She has been a regular featured oped columnist in the Chicago Sun-Times, and her writing has been featured in the Chicago Tribune. Mary has received over 100 awards for excellence, including Outstanding Woman Commentator in the Nation, presented to her in NYC by Jane Pauley and Barbara Walters. Writing and producing documentaries with EvidenceVideo -- and her longtime TV colleague Gera-Lind Kolarik -- is a perfect fit, leading to great results.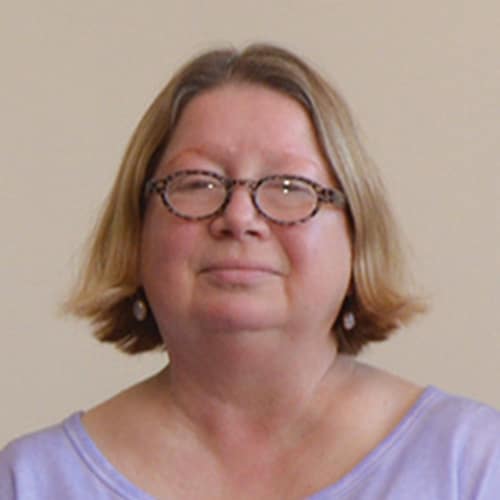 Laura Lemar
Pre-Production Coordinator
Laura Lamar is a retired nurse and attorney who's worked for Evidence Video since 2014. Her experience as an attorney comes into play often, as she liaises with law firms to intake cases. Laura is often the first voice that clients hear, as she works with them directly to set up shoots. Her background as a nurse helps her connect with injured clients, family members and other caretakers, putting them at ease before our film crews ever arrive. She enjoys visiting Carmel, CA with her dog, Colette, and spending time with her 3 cats.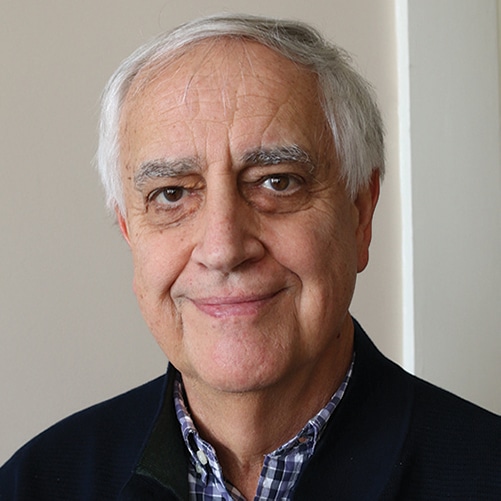 Doug Longhini
Documentary Producer / Writer
Doug Longhini is an investigative journalist who's worked for all three major broadcast networks. For more than two decades, he's produced for 48 Hours, the true crime show on CBS. His investigative reporting for that program has seen seven people freed from prison, including one from death row.
Doug has worked with Evidence Video since 2016. He researches and produces Settlement Documentaries, as well as writing scripts.
He's spent most of his journalism career working with teams of investigative reporters and producers; sometimes leading the team and at other times part of the team. These teams have been awarded just about every television journalism award, including two National Emmys and 13 Chicago Emmys.
Valentina Madzirova
Field Producer
Valentina Madzirova has been working in field production with Evidence Video since 2008. She has developed her expertise as a lighting tech and field tech. She also brings a unique ability with language skills. Valentina is fluent in Serbian, Russian, Macedonian, Bosnian and Croatian. She has used her skills to assist with translations on Evidence Video's cases.
Juan Carlos "Jojo" Osorio
Editor / Videographer
Juan Carlos "JoJo" Osorio is an editor and videographer with Evidence Video who has 14 years of experience in television production. He has helped create significant ratings growth with seven TV stations around the country.
Jojo has a thorough understanding of Latin American markets, particularly the Mexican market as well as Argentina and the U.S.
When not busy working, JoJo spends his time with his little rat terrier, Marvin, and reads, writes and paints every day.
Margaret "Midge" Peran is the retired CEO of Meridian Graphics, Inc. where for 35 years she wore a revolving hat, designing, selling, and moving the company from typesetting into design, packaging, marketing and advertising. Fortune 500 clients across the nation along with developing local business on Michigan Avenue were considered her proudest business achievements. She has worked for Evidence Video as a Consultant for over 5 years but had known the company owner as a business client for over 25. Midge handles HR, disputes, e-blasts, along with whatever perspective and/or help is required - in two words Midge just "handles it."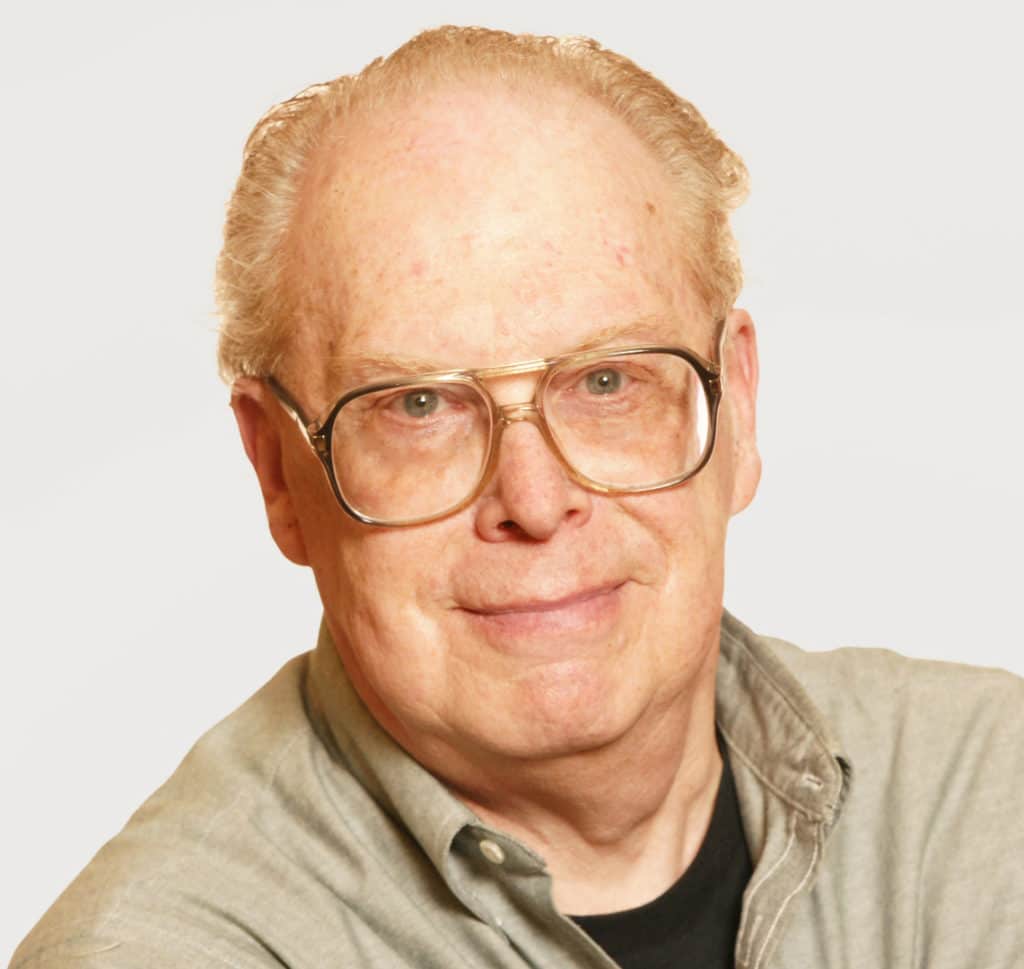 Roger Schatz is a writer with Evidence Video who , for 25 years, was co-owner of Cavalcade Communications Group in Chicago, a video production and news media relations consulting firm.
Prior to starting his own firm, Roger was a reporter and producer for major market radio and television stations in Indianapolis, Pittsburgh, Detroit and Chicago. While in the military he was anchorman for the American Forces Korea Radio and Television Network and later an instructor in journalism at the Defense Information School .
Roger was an adjunct television faculty member at Columbia College in Chicago for nearly 30 years.
Cathy Shafran
Documentary Video Writer
Cathy Shafran is a documentary video writer for Evidence Video and a storyteller who has worked for more than 40 years as a journalist. Over her career she has reported on everything from the water crisis in Flint to wars in the Middle East.
Whether it was reporting in Michigan, or in war zones, Cathy's focus has always been the same. She listens to people and their concerns and tells their stories in a way that touches the audience.
In her free time, Cathy loves to travel and live in other countries where she can become immersed in new cultures.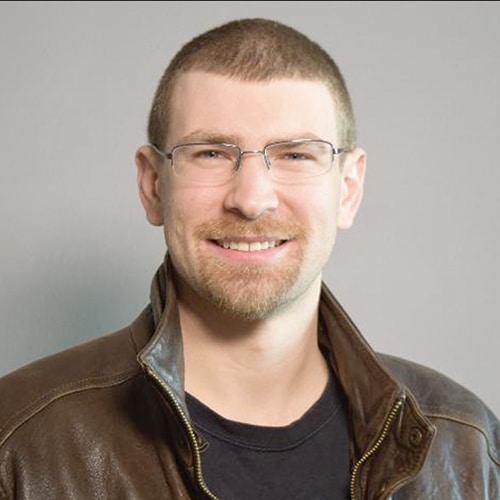 Ben Smith
Production Specialist
Production specialist Ben Smith comes to Evidence Video with seven years of TV and Film experience, having worked in a variety of capacities on everything from Chicago commercials to Hollywood feature films. As adept in the office as on location, Ben's wide-ranging technical skillset sees him tackling projects ranging from video editing and case research to data mining-projects that help Evidence Video stay on top of the demands of its growing clientele.
Alison Sweeney
Videographer
Allison Sweeney is a Videographer with Evidence Video whose background is in film and video.
Allison started her career as a Volunteer Coordinator for both Reeling Film Festival and Chicago Underground film festival. She worked at CANTV, Chicago's public access television station. where she directed studio shows, and was a videographer.
Since joining Evidence Video in 2016 she has kept busy playing many roles including shooting and producing.
The long Chicago winter and the pandemic led Allison to set up an indoor garden where she is now able to grow all year round.